All the friendliness and warmth of Italian culture in your living room. The Italian sofas are a furniture unit that gives a royal look to any living room, is a basic piece that must be found in every house for a neat and unique interior.  Anytime you see an elegant noble couch with prominent curves, be sure that this distinct skill in the dense weaving, assembly and upholstery techniques that provide maximum comfort comes from the heart of Italy. The Italian sofa designs are characterized by infinite charm, bringing a unique style to your interior. It's easy to mix this contemporary couch with your furniture and it's up to you to choose the fabrics and colors so that it fits perfectly into your living room.
Since Italian design has a high reputation, and these manufacturers and designers are known for their clean finishing and sofa comfort, this reputable design has far exceeded its country's borders. Today there are many major Italian brands in France and Europe. But why travel that far when you can find whatever you wish for from any exceptional Italian furniture piece in our store? We, at Febal Casa, provide you with the highest quality taking advantage of the latest design technologies and using the highest quality materials in the market. There are many options! You can design your dream Italian sofa in Dubai that's
Manufacturers of the best Italian sofas in Dubai
!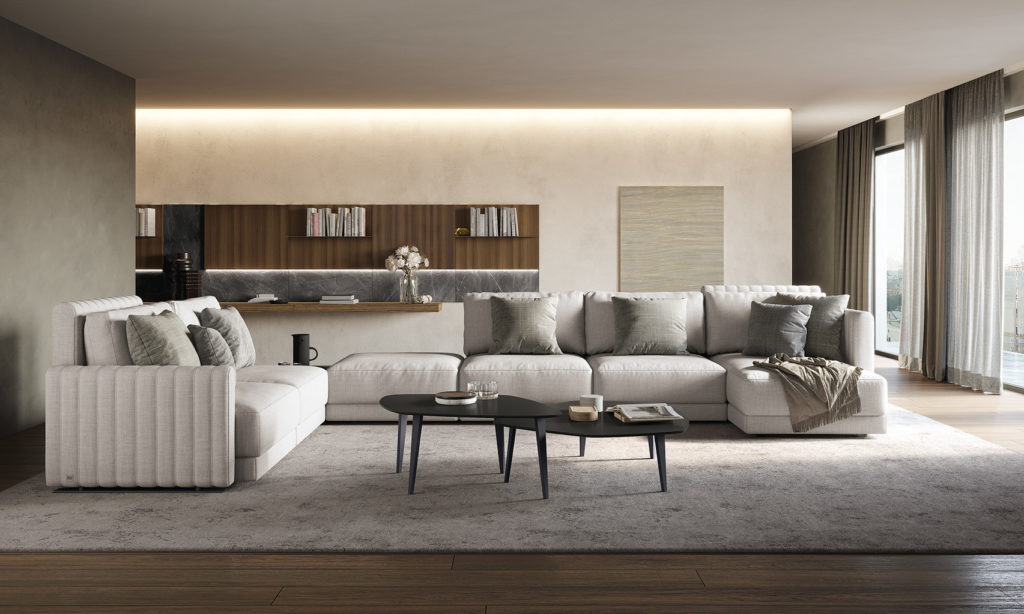 The highest quality and maximum sustainability have made us recognized as the manufacturers of the best Italian sofa in Dubai. All our pieces, without exception, are characterized by high-grade manufacturing with strength and durable materials, high-quality wood structures, careful seat selection, and rear seat upholstery for a perfect sense of relaxation and balance.
It's for you to choose from a huge collection of ready-made Italian design couches, modern, contemporary, comfortable and fine, with convenient prices.
How do you pick a fabric for your sofa? The pattern of the fabric is among the factors to be considered when choosing furniture textiles, or more precisely the suitable type for this piece of furniture. Leather, fabric, or polyester? Fabrics are many, by choosing the right one you'll be giving your house harmonious magic, and through which radical alterations can be made to furniture without having to change it. There are a bunch of factors when choosing household furniture fabrics, but the most important are advantages, strength, and durability. For example, cotton is not expensive and does not attract dust, and can be mixed with wool to add warmth to the decoration. Leather is also overused for its durability and easy cleaning. As for industrial fabrics, it has been the king of the market in recent years where they are affordable, easy to clean, and the best option to use. Regarding the fabrics colors must be chosen in line with your house decoration, we advise you to pick light colors for small spaces but avoid choosing them if you have kids.
Enjoy our special service, the best Italian sofa in Dubai designed for your comfort.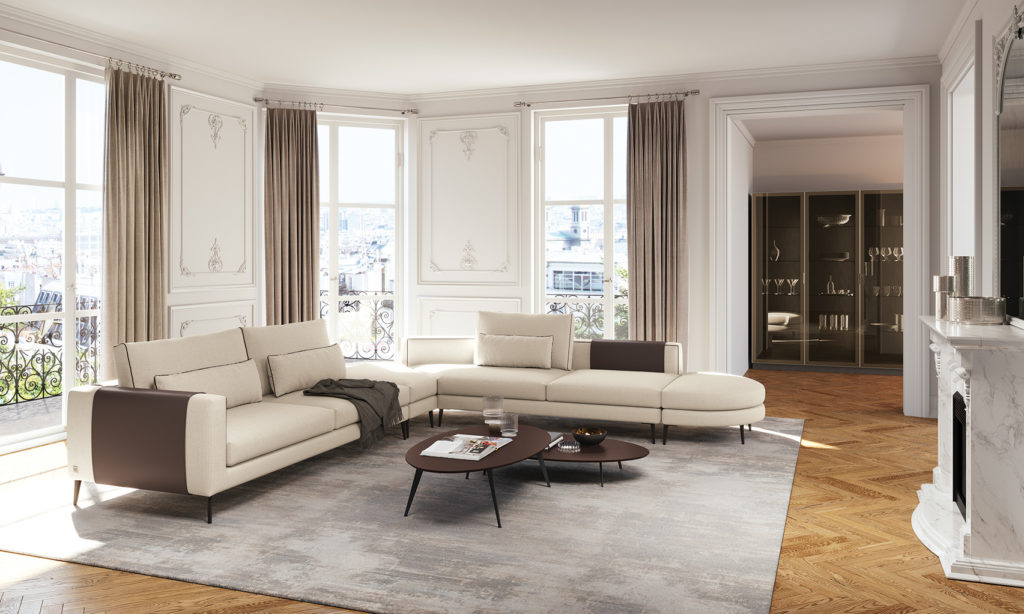 Because you're unique and you've put so much effort in designing a special interior that reflects your personality and lifestyle, and since you deserve the best, Febal Casa can customize for you, the best Italian sofa in Dubai that matches your home decor. Being able to match fabrics and patterns is truly a form of art and our team is ready to support you and offer you a free consultation. You'll have the opportunity to choose from a wide choice of colors, textures, sponges, and shapes (2 seater sofa, 3 seats, L shape, sofa bed, and much more).
How to select the best Italian sofa in Dubai?
All of the below factors are crucial to have in mind when narrowing down your options and deciding what Italian sofa to get. First of all, you have to look at your lifestyle and your desires. For example, if you need an extra bed you should definitely go for a sofa bed. Do you have kids or animals? In that case, the furniture will be used more and damaged quickly, so pay attention to choosing hard materials, permanent and spot resistant.
You can also use the couch for space-saving. Some sofas come with a built-in wooden box to store things, there's also a daybed L shaped corner sofa, the relaxed version of the long sofa that allows you to rest your feet after a long day, these sofas can arrive in manageable boxes where you can put pillows, covers and more.
Febal Casa…Unique expertise in designing the best Italian Sofa in Dubai for exceptional seating comfort.