Febal Casa's kitchen showroom in Dubai exemplifies our modern home and lifestyle philosophy. With our different collections suited to a variety of preferences, we offer our clients a one-of-a-kind design experience. Febal Casa's kitchen showroom in Dubai has established a specific space where clients can obtain high-quality consultancy services, as well as an experience area where they can choose from a variety of bespoke collections.
When you choose to work on your kitchen, it's important to take the time and consider all the options and ensure perfection that lasts through current market trends and builds something comfortable. The kitchen is the heart of the home, so planning the perfect kitchen must be a well-considered and researched project. Before visiting our kitchen showroom in Dubai, remember to take a walk through your kitchen and make a list of things you want to keep and things you want to remove, how each section could be improved to suit your lifestyle and all factors considered.
Visit the Febal Casa Kitchen Showroom in Dubai.
A visit to our kitchen showroom in Dubai is a special journey through the environment of your future kitchen. We are committed to helping you build a classic kitchen with the fluid elegance of customisable furniture made with high-end materials.
We start knowing what your goal is, to create a long-term design or just minor improvements for the short-term? If it's the first, then it's worth investing a bit extra time and money into it to make it perfect for you and your family. If it's the latter, the process will be a little easier because you'll be searching for bits and pieces to improve on.
The next stage is to figure out how much money you're going to put into this. Once you've established a budget, you can start to consider the kind of cabinets and appliances that you'll want and that are within your price range. Creating a brief list of appliances is also a smart idea as there will always be compromises on what you can and cannot afford, no matter how large or little. A second list with all of the other elements – building, power, and plumbing estimates – can help you get a more complete picture of your costs and offer your designer a sense of how to meet timelines.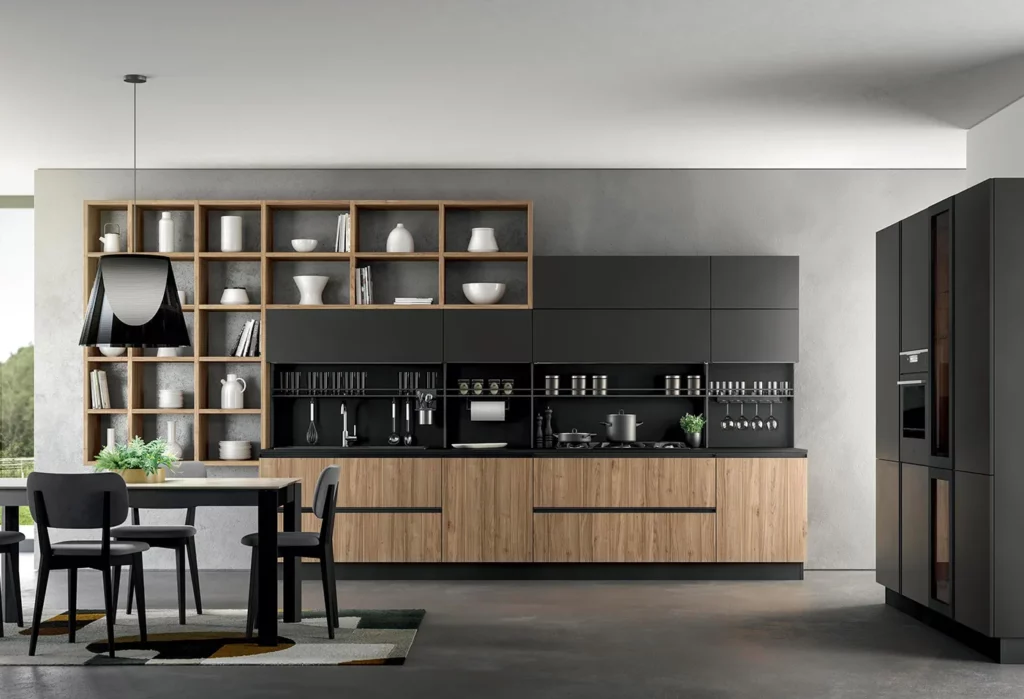 Space size is important to consider in case there isn't enough space to accommodate everything you want. If that happens, we can explore tearing down walls or methods of expansion. Budget is important, but so is how long you want to stay in the property; If you plan to stay for a long time, it's a good idea to invest in high-end, timeless designs and quality materials.
While working with Febal Casa, during a visit to our kitchen showroom in Dubai, one of our experts will advise you in terms of the final layout, the materials that you select and the overall cost you are looking to spend. We will always want to know what your ideas are so we can get a feel of what you are looking for whether it is classic, modern, or ultra-contemporary, as well as the colour palette you want and any other ideas you might have.
Discover the Febal Casa Kitchen Showroom in Dubai.
We provide a wide range of high-end furniture in our kitchen showroom in Dubai that appeals to all tastes and covers all aspects of life. The goal of the Febal Casa kitchen showroom in Dubai is to provide a touch of Italian flair to your home. We have a team of design specialists and advisors that will lead you through every stage of your design journey and assist you in selecting the right items to match your lifestyle. 
Visit our main shop in Dubai, which is located on Al Marabea Sheikh Zayed Road in the Al Quoz industrial zone.