High-quality raw materials, advanced level of enhanced technology, amazing finishing, strong and durable, tolerance to climatic conditions and different factors, elegant and unique kitchens, the best kitchen designs in Dubai. That's how they describe our kitchens!
Thinking of having a kitchen renovation? We offer you the best kitchen designs in Dubai!
Because nothing is better than hosting the family and sharing good times together, the kitchen is the main place in the house.
Whether you're planning to install a central island to receive guests and cook in a friendly ambiance, a practical U or L shaped kitchen, smart storage solutions to expand your enclosed little kitchen space, dining table in the middle, or large cabinets with deep drawers, pulling, opening or lifting up cabinets doors, Febal Casa is ready to make your kitchen design customized to the top.
From the materials used to the cabinet's color and paint, whether dry or shiny, all resistant, aesthetic, and environmentally friendly, to the interface style, the countertop, the main household appliances, and lighting. Our designers are at your disposal to accompany you during all your project stages, they provide you with all the basic elements for a kitchen design that is consistent with your personality and lifestyle.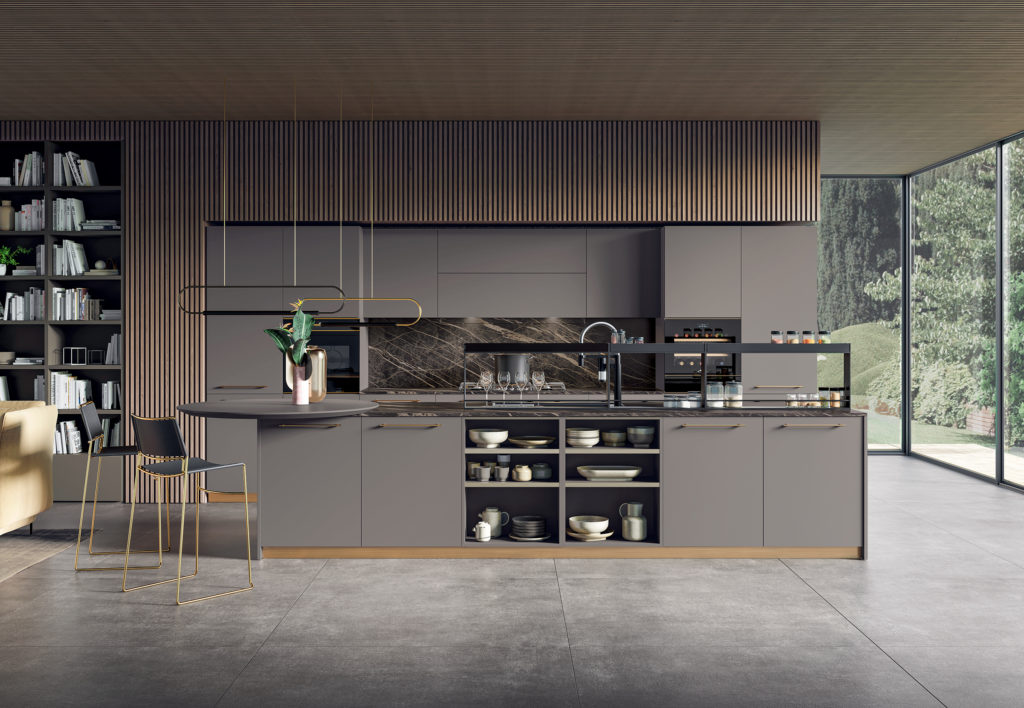 At Febal Casa we care about all the smallest details; practical and functional furniture, smart storage, fabulous accessories, personalized sink, comfortable table and chairs, high-tech oven, high-performance stove, all elements have to be smart and well-chosen to cook delicious recipes every day!
And all our kitchen models are 100 percent customizable according to your tastes.
Whatever shape you want U or L, we create the best kitchen designs in Dubai
Are you confused and unable to choose between U and L-shaped kitchens? We'll highlight below the features of these kitchens to help you decide.

Considered among the

best kitchen designs in Dubai

, the U-shaped kitchen design is ideal for maintaining the ideal space for high-efficiency cooking. You can easily move between the oven, fireplace, fridge, and tub. This is considered to be the most efficient design in tight working spaces. 



One of the main benefits of a U-shaped kitchen is that more than one person can work together simultaneously within the kitchen, due to the ideal distribution of the kitchen work triangle. If your kitchen is large you can add a work unit in the center called the island, or a work unit can be used on one side of the U-shaped kitchen, it becomes like a bar or counter, creating a space for the family members, a friend or a guest, to spend time with you while you're cooking.
The L-shaped kitchen is one of the most efficient

kitchen designs

, the work triangle here is distributed in a more comfortable and flexible way, the storage units are placed between 2 walls allowing you to navigate easily between the cooker, the tub, and the fridge.
This kitchen has many multiple entrances, which allow more than one person to enter, and befitting medium and small kitchens, where it can create movement space in small size kitchens, that means more space and less pressure when preparing food. As one of the popular

kitchen designs in Dubai

, the L-shaped kitchen is a simple design, which does not require much cost. It allows the addition of an island or table and chairs in the middle beside the opening of the kitchen on the living room or the dining room, or a family room, which is one of the hallmarks of modern houses.
Your thoughts become reality with Febal Casa the creator of best kitchen designs in Dubai
What style do you prefer? Modern, contemporary, rural, or industrial? Febal Casa provides you with the best kitchen designs in Dubai. Nothing is impossible with us, we help you choose the right style so you enjoy your kitchen to the fullest. All elements are picked especially for you according to the space you have. If the kitchen space is large, it is desirable to adopt wooden colors with warm tones and metal elements but if your space is small, we advise you to choose lighter colors such as Scandinavian style, with natural wood cabinets and light colors.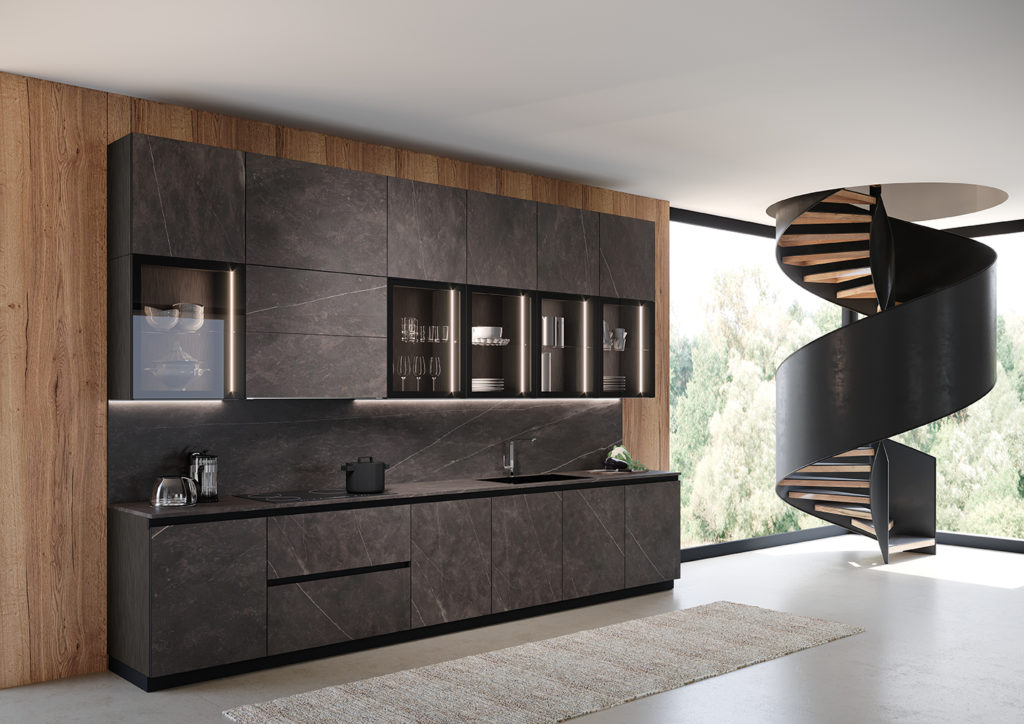 Let's meet and make your dream kitchen together! Providing you with the best kitchen designs in Dubai, Febal Casa translates your aspirations into a warm, friendly, and functional design making your customized kitchen a really comfortable space.  Because a visit to our showroom allows you to discover and touch our great materials, kindly book an appointment with our experts and visit us at our location: Beside Emarat Petrol Station, Exit 40 – Al Marabea Sheikh Zayed Road between 3rd and 4th Interchange 4067 Dubai (UAE)