A closet that wows anyone who enters it. We've all had those dreams, but now, they can be a part of your reality and daily life by designing your very own luxury wardrobe in Dubai. Beautiful designs and great craftsmanship work together to produce high-end wardrobe designs. We at Febal Casa want to bring your dreams to life. For some, closets provide a peaceful escape, a place to unwind and spend time; for others, order and functionality are essential in creating a hassle-free setting away from the busy pace of life.
Because we take a flexible approach to develop unique wardrobe designs for each client, we combine classic door styles with magnificent mirror doors to create a bright, elegant, and fashionable dressing room. We will have a design and colour for you whether you choose a luxury wardrobe in Dubai.
How Febal Casa's Craftsmanship Is Essential to your Luxury Wardrobe in Dubai
When choosing a luxury wardrobe in Dubai, remember that the most spectacular wardrobes invest heavily in quality cabinets. Closets that have uniquely handcrafted cabinets made with the same attention to detail as any other main space on your own. They are also typically integrated into the woodwork of the home.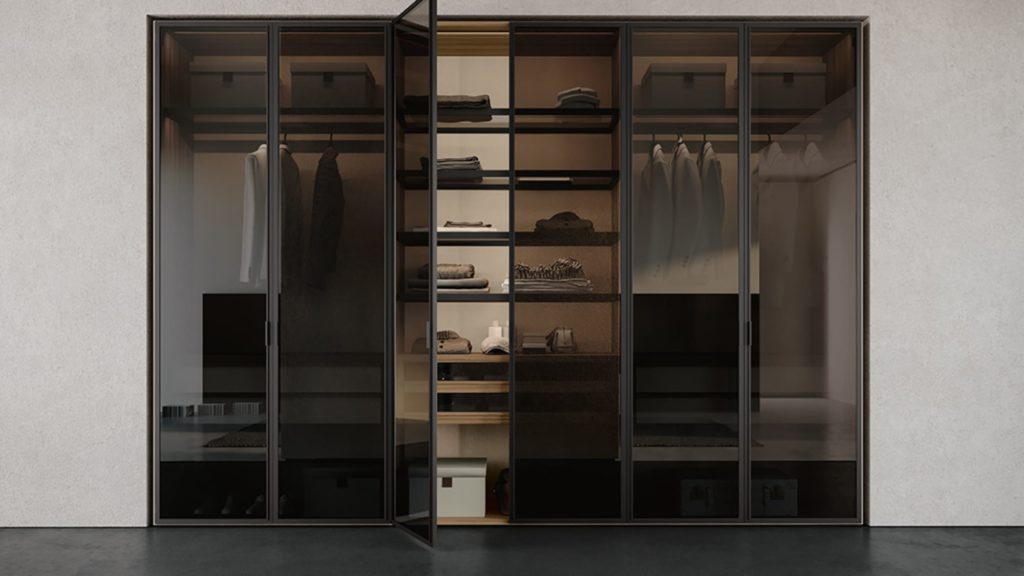 Many of the closet companies available today do not produce true cabinetry when creating a luxury wardrobe in Dubai. They make use of shelves, drawers, and necessities designed to optimize the amount of space available in your closet, but they are not real bench-made cabinets. Look for the greatest bespoke cabinets at Febal Casa. This is the most significant part of your closet design.
Must-haves for your Luxury Wardrobe in Dubai
We have a wide selection of finely crafted luxury wardrobes in Dubai. We use the finest materials around the world to ensure perfection. Our designs cater to both modern and classic tastes. Each design is carefully made to fit your available space, regardless of its size. If you have recently moved into a new house or want to give your wardrobe an upgrade, our team is sure to design with care and attention to your ideas and wishes, inspiring a truly unique luxury wardrobe in Dubai.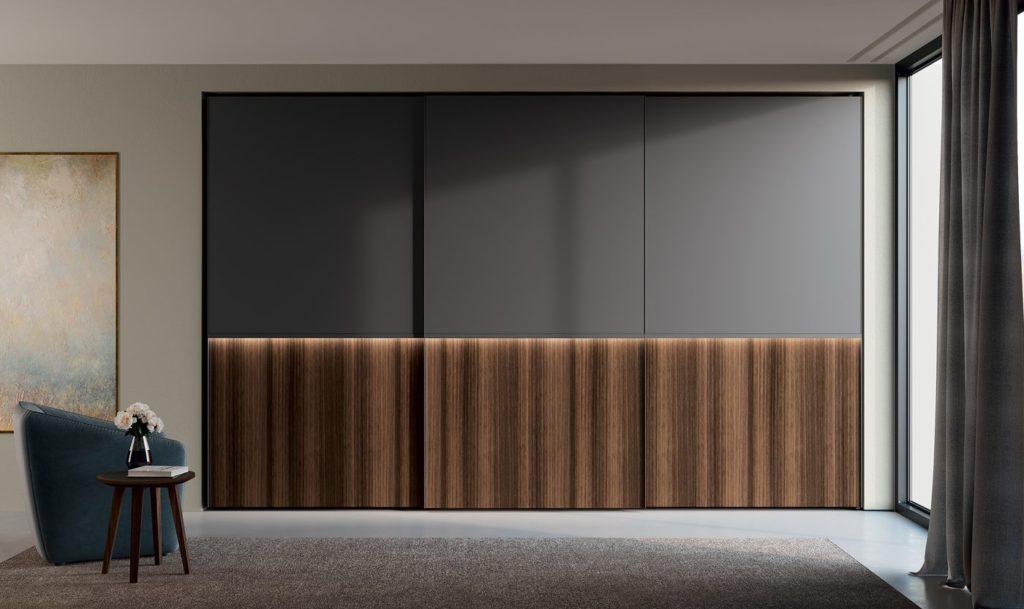 Wood: The finest material for wardrobes is wood. While built-in wooden wardrobes are fantastic, they can also serve as their own separate piece of furniture to allow for more movement. As a result, it can be built in any room of your house and used for different things.
Aluminium: A lightweight and lesser expensive alternative to other materials. This stylish metal has its own beauty and charm, and it gives a touch of industrial architecture to any space.
Glass: If you have any items that deserve that extra attention, you may make wardrobes out of glass. While glass doors on closets require a lot of upkeep and are on the pricier side, they are a great addition if you're looking for that extra touch.
Classic cupboard design: Classic and timeless designs that never go out of style and are popular choices amongst all due to their elegance and simplicity.
Built-in Dressing Table: Built-in dressing tables within your bedroom wardrobe is convenient, elegant and it's a great option for smaller homes. The concept of wardrobe designs with built-in dressing tables are on the rise in popularity and it doesn't seem to be slowing down anytime soon.
Build your luxury wardrobe in Dubai with Febal Casa.
Wardrobes are an essential element of any bedroom's storage. Led by one of our designers, they can become the main feature in your room. From mirrored sliding doors to classic wood and walk-in closets, our luxury wardrobes in Dubai offer a statement on your behalf.
Febal Casa can help you bring to life your dream luxury wardrobe in Dubai.  Get in touch with our interior design experts for a consultation.