'Made in Italy' this term has become synonymous with high quality in the eyes of many. For all Italian manufacturers, being good is not enough; you must be professional, creative, and passionate. Home decoration has entered the world of "infinite" and color convergence is no longer a condition for successful design.

From Italy, a country of bold fashion and decorations, Italian designs combine ancient, authentic, and modern styles, which most distinguish them from others, and look particularly elegant and elegant. Despite the various modern design lines that enter the decoration, Italian furniture retains its own character through modern additions that appear in colors such as beige, brown, gray, and white.
The Italian style can be summarized as immortal. Italians are elegant, they can put on a white shirt and jacket with branded jeans, and they look like movie stars. Whether they are making clothes or furniture, you're going to find simple, elegant lines, high-quality raw materials, and great manufacturing. Italian designers, artists, craftsmen, and furniture makers are passionate about what they do. 
You won't find a single mistake in any Italian piece, everything Italian would be perfect, from recent trim and manufactured materials. The Italian style is characterized by mixing several decorations: classic, modern, and the Mediterranean. This is reflected in the use of certain fabrics, colors, or types of natural raw materials not industrial ones. Most Italian furnishings are decorated with flowers and leaves, made of canvas with solid colors, as well as other degrees of neutral colors, with a mix of original and natural ores such as velvet, natural wood, and natural marble.
 What makes Italian Furniture so special?
What distinguishes the Italian style in the decoration, from the various other types, is the sense of warmth using warm colors, but with balance. We always avoid using a wide range of colors in the same room or mixing several different ores (leather-metal-wood) into the same space.
The Italianate interior is characterized by few high-end modern furniture to make the most of the interior space in motion and unique decorations on walls or floors.

One of the most famous pieces of Italian Furniture in Dubai is the cabin in the living rooms, which features special proportions and designs to give more comfort, also the bedrooms are usually made with elegant modular designs with finer decorations and carvings to give a sense of breadth, and the lighting is carefully distributed in the corners of the house by more than one source per place between direct and indirect lighting, and the ceilings are rarely painted with a single color, there must be roofing decorations or a combination of different colors between roofs and walls.
Yes, it's time to decorate your home with the best Italian furniture in Dubai
!
Nowadays, everything is the result of intelligent and distinctive design, from our smartphones to our water bottles, everything has been designed to make our lives easier and prettier, and home furniture is part of your comfort after a hard day at work, is there anything better than coming back to your house to relaxing on your favorite comfortable sofa?
Your comfort is Febal Casa's priority. We provide you with the finest and best Italian furniture in Dubai to make your life easier and, of course, more beautiful. Our pieces are an exclusive design experience, we seek to encourage sensory experiences by creating beautiful unique pieces made passionately by designers who love what they do. Through our unique ethos, we create a neat and universal lifestyle, a collection that combines classical, contemporary, and modern and is strongly characterized by an improved aesthetic sense and atmosphere stemming from a harmonious integration of design and fashion and a balance between tradition and innovation.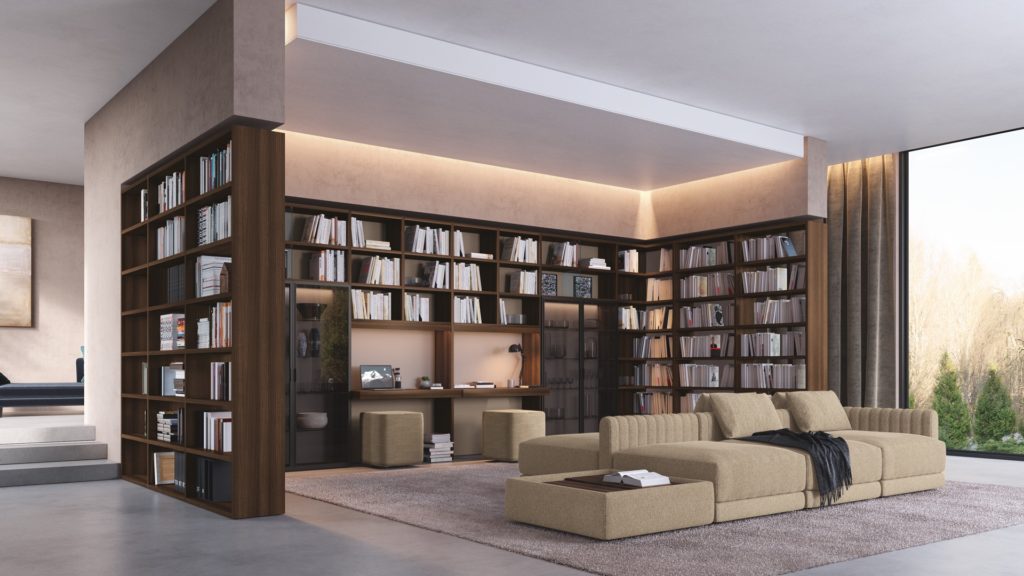 Welcome to Febal Casa, you've reached your perfect destination. Check our website or visit our store to discover our special and luxurious collection, the best furniture in Dubai. With us every piece is special, you might like an Italian sofa, add it to your living room or even your office and easily combine it with your furniture, put it in a corner in your room, it's going to attract all the attention.
What if you pick an Italian table or chair and add it to your kitchen or dining room? Any piece you'd like you could combine with your house decoration while choosing the colors that would perfectly as all our Italian furniture pieces would be adaptable with any other style. There are so many options we have, it's up to you, open up your mind and unleash your creativity!

The high-end Italian furniture in Dubai will bring a sense of elegance to the corners of your home. Our creative designers, with their ingenuity, create very unique and practical products, for example, the expandable dining tables made specifically for small house space, which ranks the Febal Casa collection among the finest Italian furniture in Dubai.
The home of the best Italian furniture in Dubai!
Pick Febal Casa, we specialize in high-end furniture and are one of the largest European suppliers of modern Italian furniture in Dubai in terms of quality and luxury. We offer our customers the latest and most prestigious collection of furniture designed by our company, a great collection that fits all the tastes from chairs, bookcase units, dining tables, sofas, armchairs, poufs, living rooms, bedrooms, home offices, and much more. Designs made of hardwood are essential in our industry and, of course, all our products are exclusively handmade for you and all your needs and for all the reasons mentioned earlier, Febal Casa is recognized as the most reputable company in the world of furniture.