A fully functional high end kitchen is all about design, decoration, furniture, electrical appliances, tools, and ease. This space is considered the most important section of the house for storage, seating, and communication. The kitchen brings the whole family together, it's the heart of every house. For many people, modern, comfortable home is a lifelong dream, and the most important part is a practical kitchen. It is essential for each family member, and no home is complete nowadays without one.
Looking for a renovation? Enjoy a bespoke high end kitchen design in Dubai by Febal Casa
Are you looking to refresh your kitchen space? Our designers are experts in luxury kitchen designs that are crafted to suit your daily needs and serve as a cozy family gathering area. No matter the size of your home space, you can enjoy a high end kitchen in Dubai. Most kitchens now are small, so some believe they are not suitable for modern decoration, but designers have taken care of the small-space problem and designed fancy solutions that fit narrow spaces combining elegance and practicality.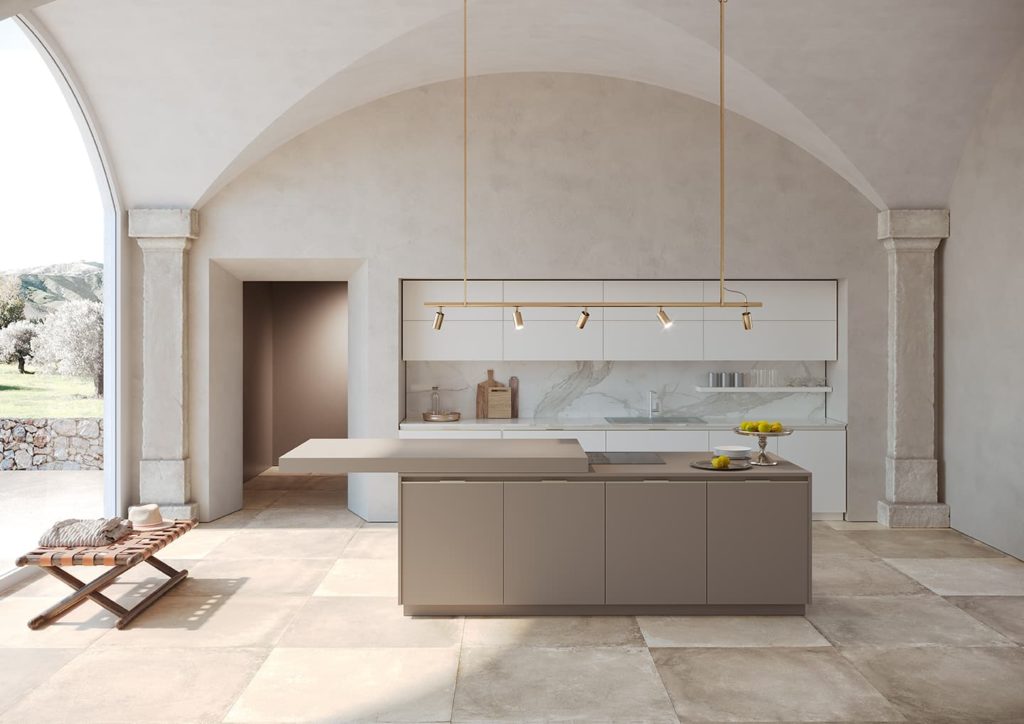 At Febal Casa, we offer you a wonderful collection of beautiful high end kitchens in Dubai that is in tune with current décor. We find that modern technology and innovative designs are some of the most important features of modern kitchens. First impressions are everything and magnificence is the first thing you notice in our designs. We've thrived by successfully combining high-end quality products with stunning designs.
Spectacular high end kitchen in Dubai is crafted with fine materials and designed for you to fit your every need.
Before implementing any design, every detail must be considered, the way the space is distributed, the places where the tools and appliances are placed so that the movement in the kitchen is easy, anything that hampers movement so that the kitchen becomes comfortable. What style do you prefer? What colors do you like? Do you prefer bright or quiet colors, do you accept bold decoration ideas or do you just prefer the simple and soft style, you want a modern and practical kitchen, or do you want a luxurious kitchen that is an exclusive work of art with an all-exclusive design?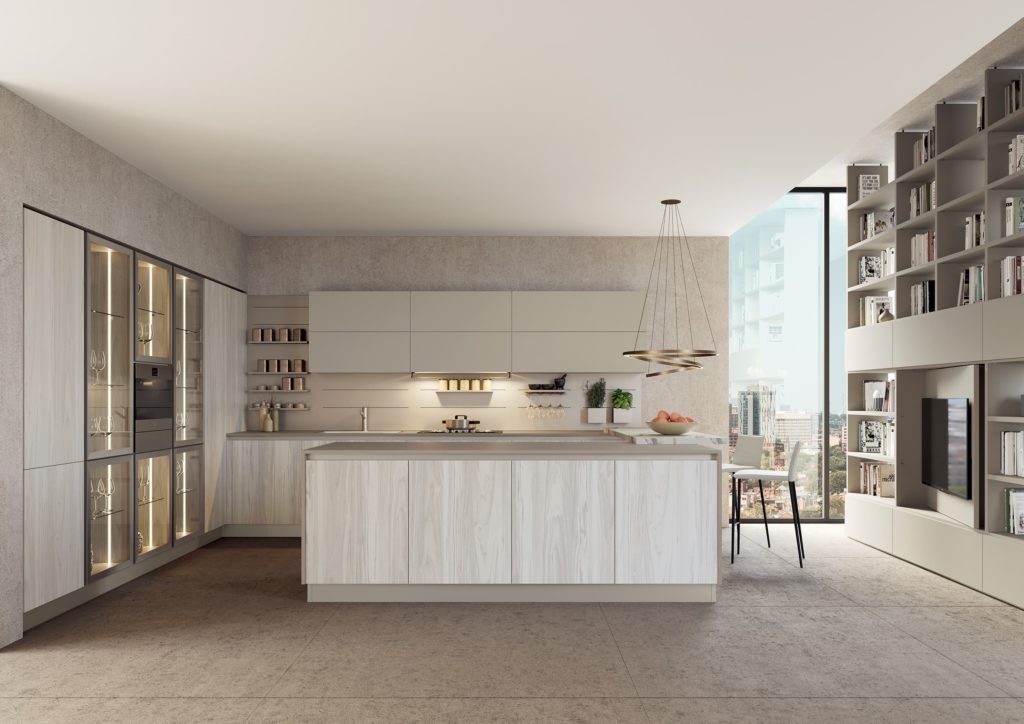 It's important to decorate your kitchen with your personal taste. Our first priority is to meet your needs. We listen very carefully and design the perfect high end kitchen that suits your lifestyle and the atmosphere in which you live in with your family. We even care for the small details, the smaller finishing touches that can make your space feel even more special. Whatever your style is you'll find it at Febal Casa.
High-end kitchen in Dubai is designed effectively and in tune with current trends and technologies.
The trends that are dominating this year are flat panel doors, the muted green shades, the vibrant energizing, and exciting shades that were popular in the '50s, new stones like travertine and quartzite for the countertops, marble, and vintage furniture. Moreover, this year kitchen islands are getting lengthier and people are using this extra space to work from home and for extra storage. Open kitchens are losing ground as people are seeking more privacy. Icy white vinyl floorings are more popular for a high-end kitchen design than ceramic and porcelain, the organizing accessories like cabinet and drawer organizers are flourishing, stainless steel appliances and if you're into technology you'll be so happy as we will be using appliances with high-tech features.
But if you like a classic high end kitchen design, we've got you covered. We can add classy accessories like chandeliers, one of the tools that have become common in kitchens giving a touch of elegance, or gold coins with drawers and kitchen cabinets that will give your kitchen more pride.
Even If you're an amateur of rural patterns, we include some tools like chimneys, stone effect in the background, and other decorations that make the kitchen rural.
Seeking luxurious yet functional high end kitchen designs in Dubai? Get in touch with Febal Casa and find the right design that speaks to your aesthetic and budget!