HOME / NOTTE. / CHEST OF DRAWERS AND BEDSIDE TABLES 
Gala console in glossy lacquered Grigio Antracite on a Carbon Grey metal structure. The central unit
consists of a pull-up lid with a mirror and LED lighting, melamine-faced Leather grey and matt  lacquered Grigio Antracite interiors. The console can be fitted with organiser trays in Moka or Bianco Toffee faux leather.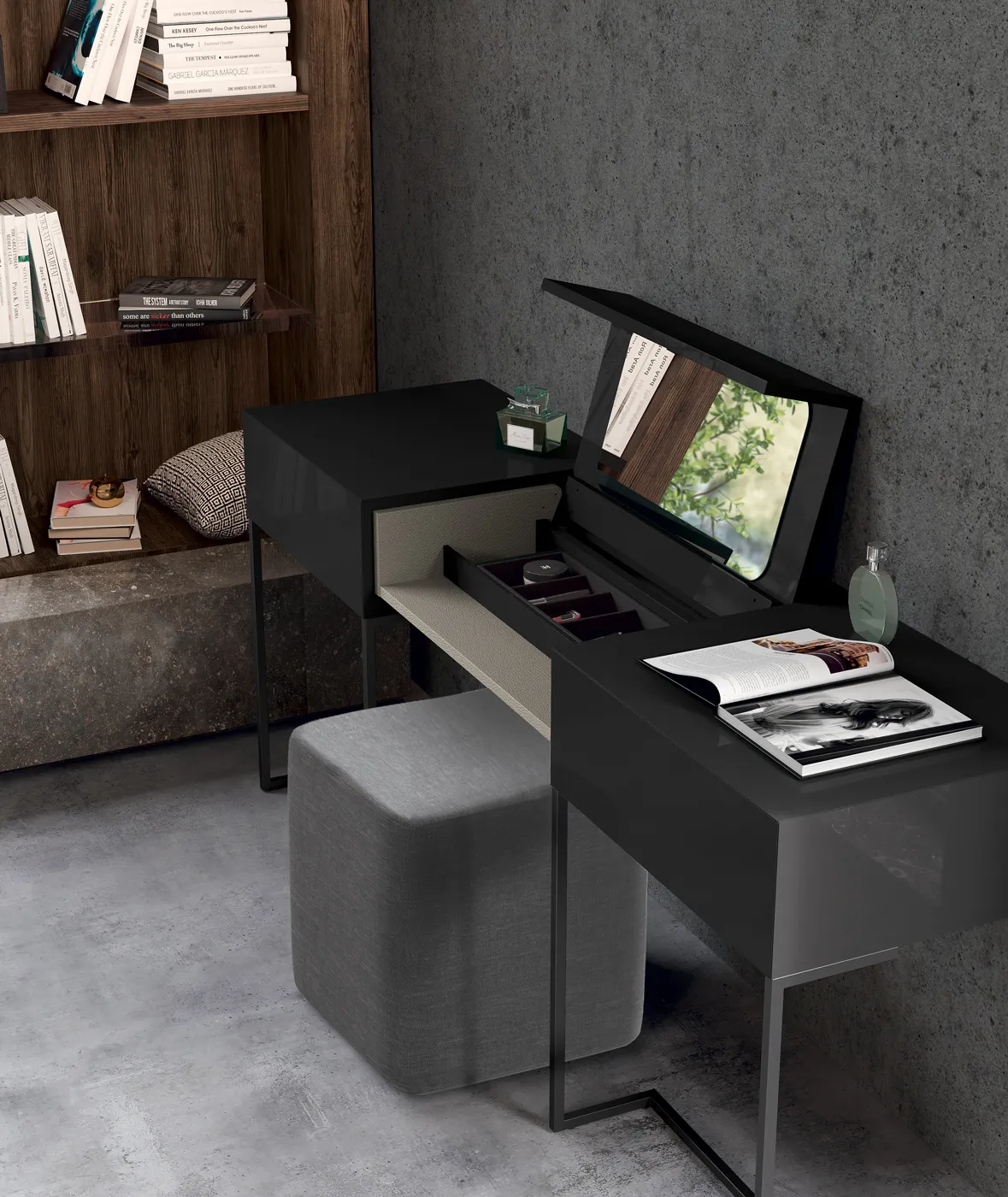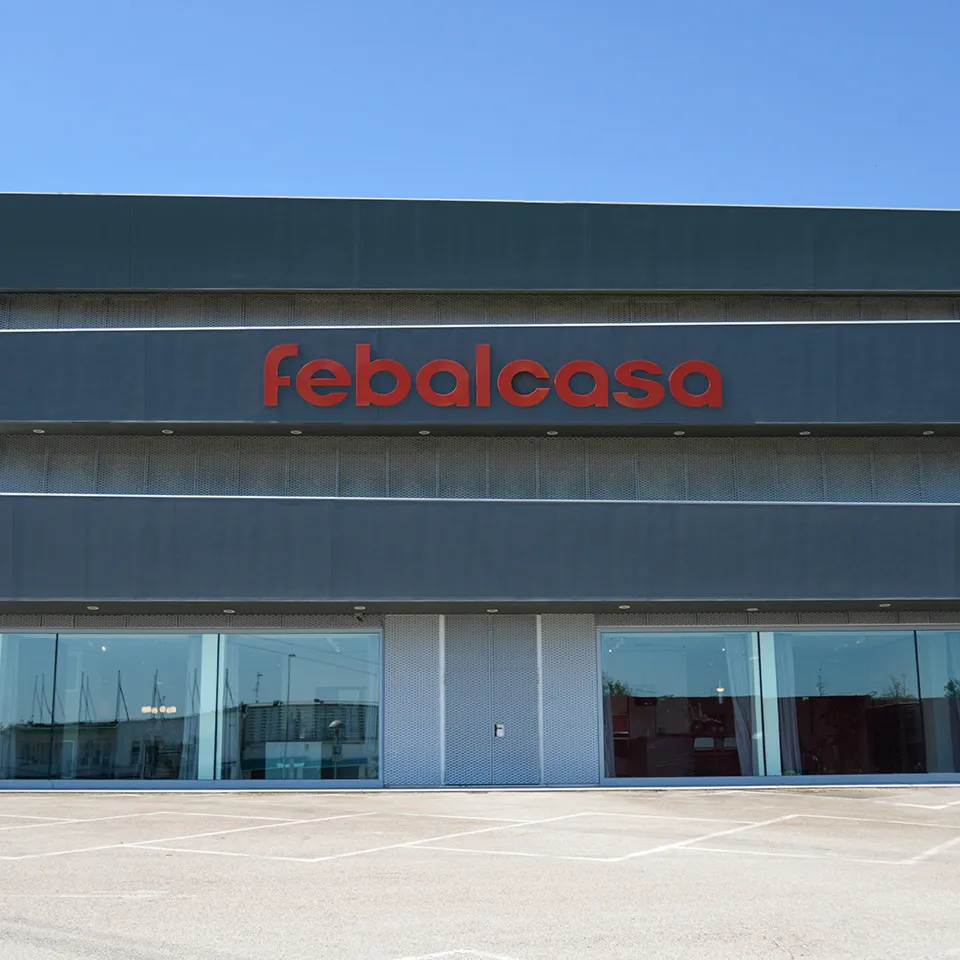 In our Stores you can find Professionals ready to help you free of charge to furnish a single room or give a unique and personal style to the whole house.