HOME / GIORNO. / LIVING ROOMS 
The luxury of simplicity. Practicality, versatility and functionality without compromising on style. Introducing DICIOTTO, the day system by Febal Casa, which through a wide choice of modules creates ever-changing compositions allowing individual lifestyles to be expressed to their fullest. 
The Dice wall unit defines the style of interior spaces: an independent container designed with a double back panel and emphasized by integrated lighting.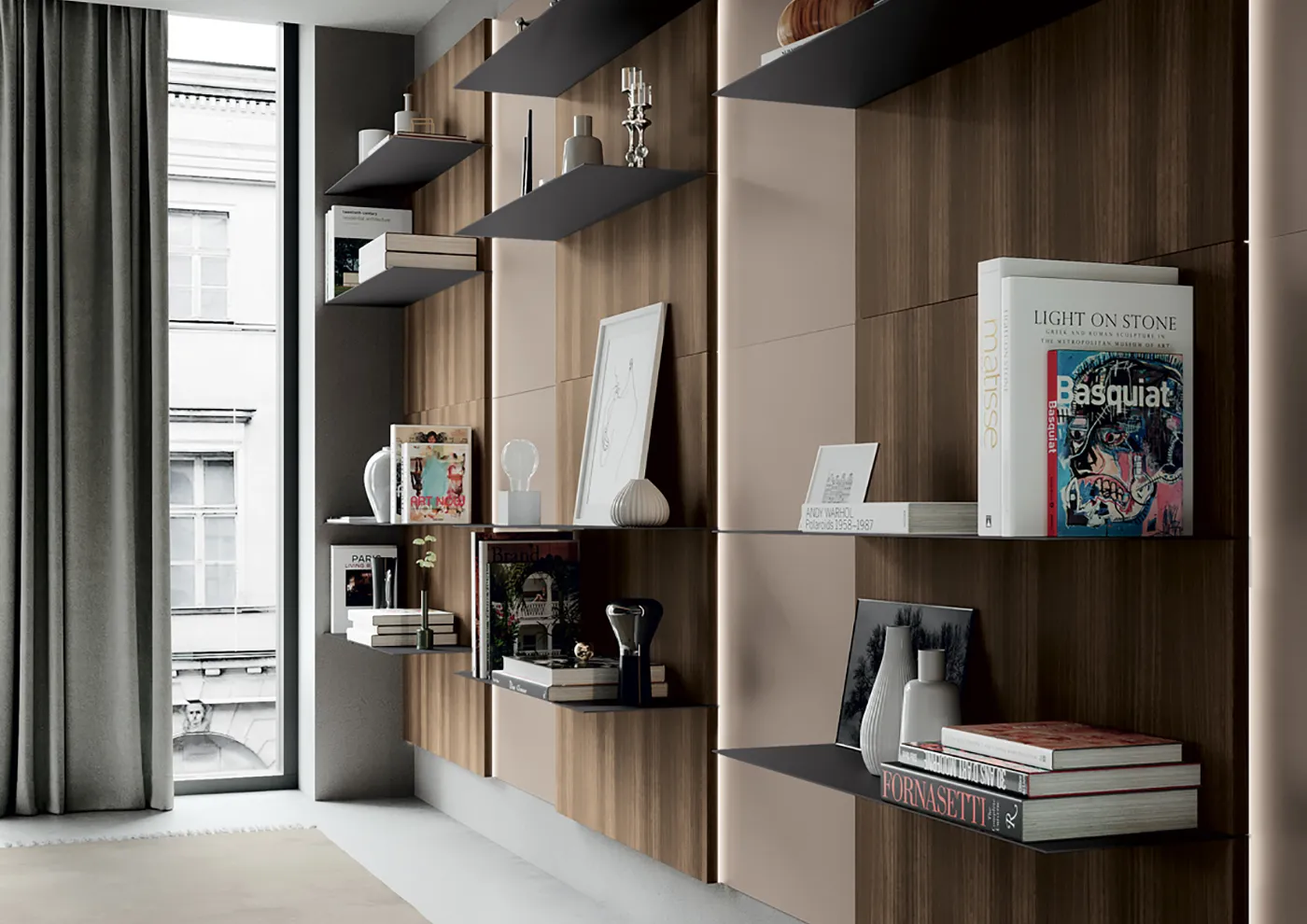 Customizable boiserie with 25 mm thick metal shelves which, in addition to drawing fine lines in the composition, create large support surfaces. 
Prolong the dynamism of the base units thanks to the Odeon elements that make it possible to design greater compositional linearity, even in the supported versions, creating rhythm thanks to volumes of different thicknesses. 
The tray top elegantly decorates thanks to its storage surface highlighted by a thick frame and from the inside made up of a double bottom panel marked by an integrated light source. 
Ergonomics and functionality
The TV element houses the appliance by framing it, while the side shelves create practical hidden support niches.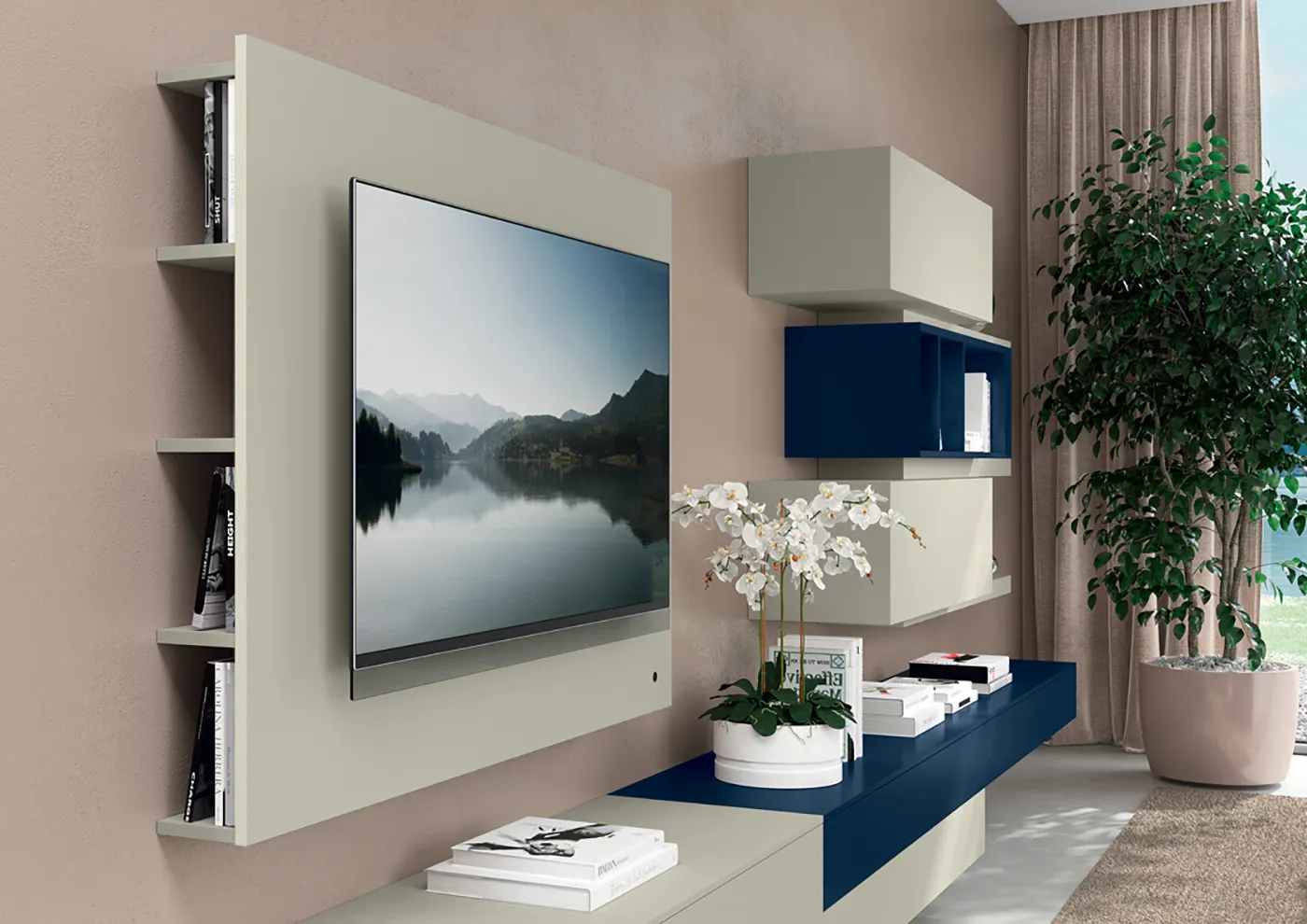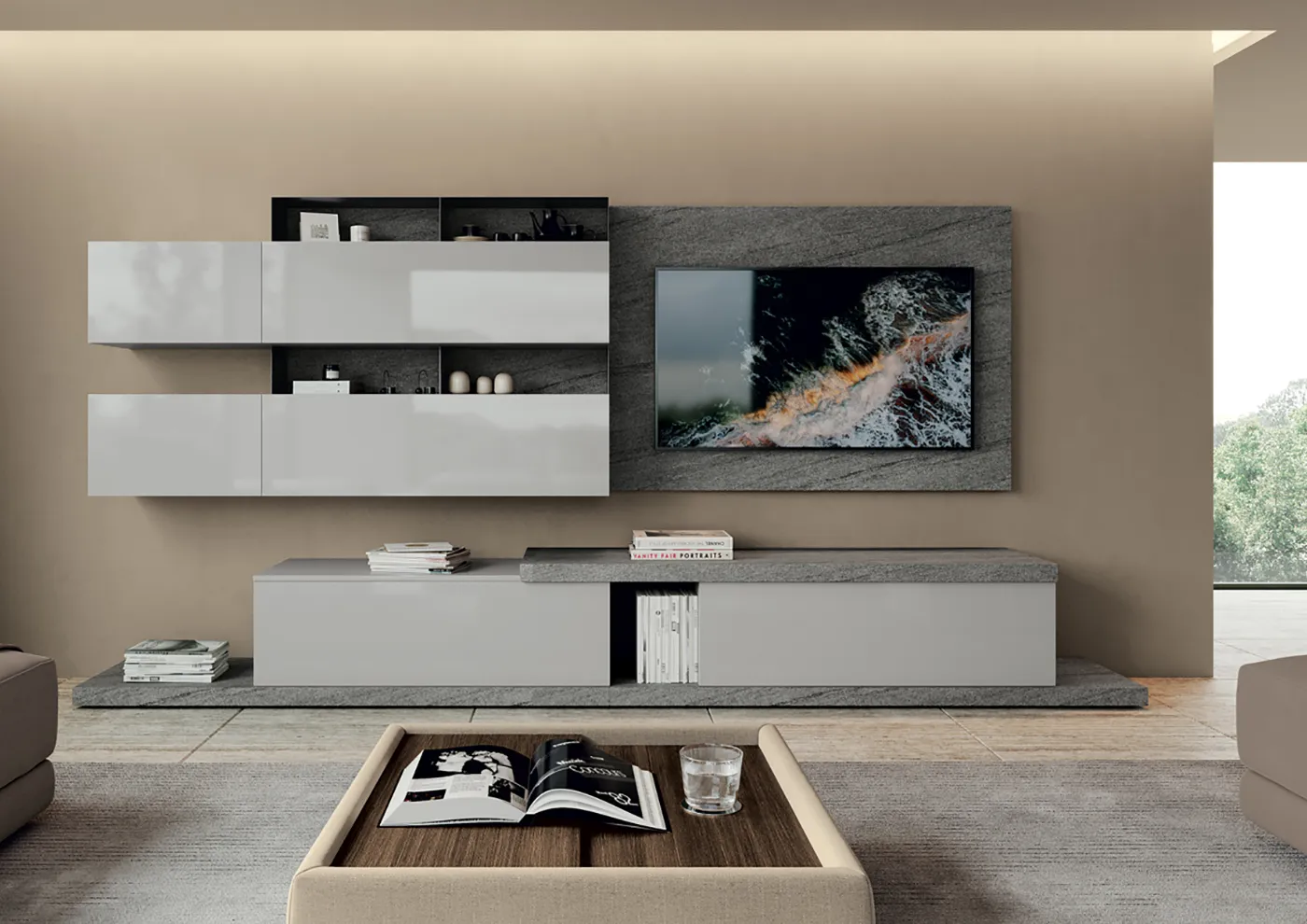 Furnish in a coherent and coordinated way
The Deck wall unit recalls the compositional cleanliness of the metal shelves applied to the boiserie, giving the possibility to customize the back panel with the melamine faced finishes of the range.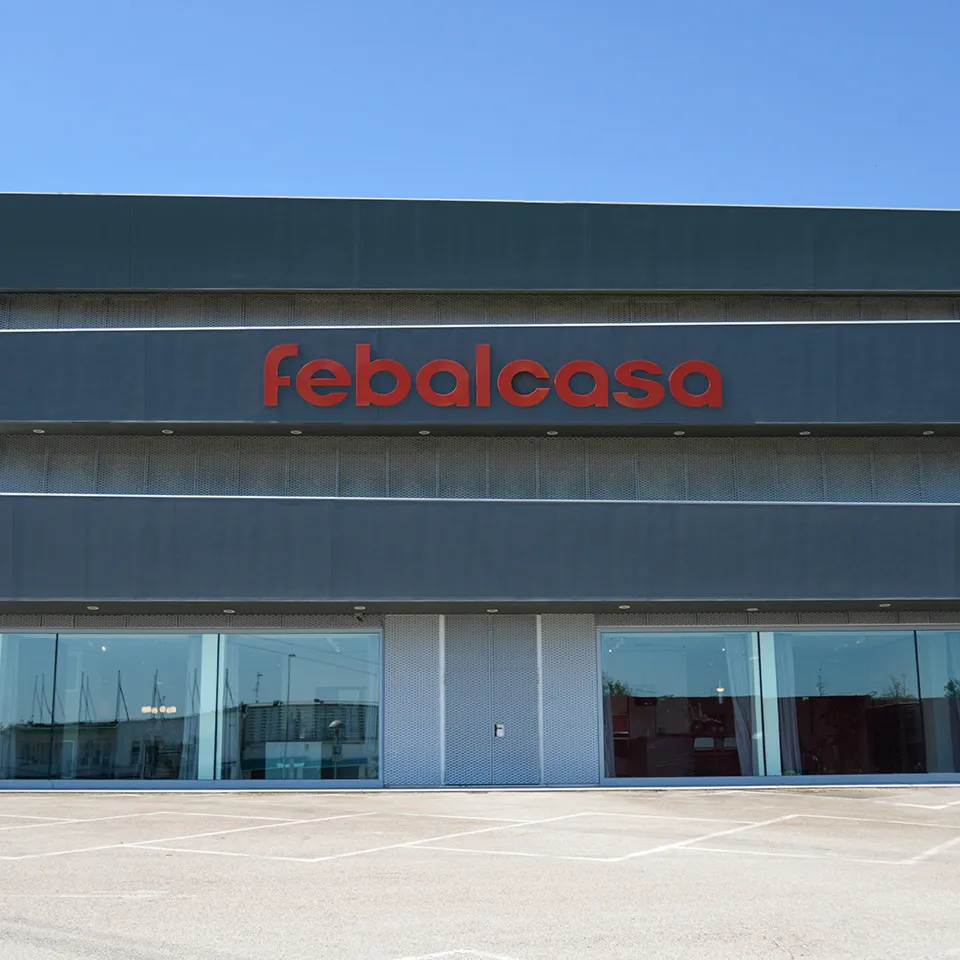 In our Stores you can find Professionals ready to help you free of charge to furnish a single room or give a unique and personal style to the whole house.